The nation is seeing a trend in real estate where the value of homes is exploding. This is good news for current home owners looking to sell. Pittsburgh is no different in this trend, having seen an explosion in the prices of the average home. Check out a few reasons why there has never been a better time for Pittsburgh home sales.
1. Pittsburgh Home Sales Are Occurring Quickly
Homes are selling quickly in Pittsburgh. More residents are flocking to the city everyday, and as the inventory of available homes are down, the market is much more competitive. People are currently less likely to risk losing a good buy if they feel like they won't get a similar opportunity again.
2. The Demand is Higher Than the Supply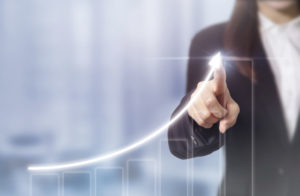 The national trend has been that the demand for homes in metropolitan areas greatly outweighs what is available. The trend for Pittsburgh home sales is no different in this regard. New construction neighborhoods are going up rapidly, but there is still a great disparity between what is available and what is wanted. Consequently, this means that, as a seller, you are at a great advantage.
3. Pittsburgh is Affordable for a Metropolitan Area
Metropolitan areas are incredibly popular right now for their access to convenient amenities and exciting attractions, despite the high cost of living. Pittsburgh is a bit of an anomaly in this way. HSH, the leading publisher of mortgage and consumer loan information, has consistently ranked Pittsburgh as the most affordable city in the United States. Furthermore, CNBC has ranked 3rd in the nation for cities where you can live like royalty on a $50,000 salary. This makes the region incredibly attractive, particularly for younger buyers who have yet to reach their peak earning capacity.
 4. This Trend in Pittsburgh Home Sales May Not Much Longer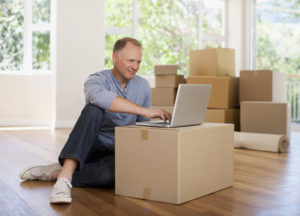 As with any real estate trend, the sellers may not have control of the market much longer. As builders struggle to keep up with the growing demand for homes, eventually the need for those homes will plateau. This will lead to a decrease in the demand for homes, as more will be readily available. As a seller, it is important to take advantage of this upswing of home values while it lasts. This also ensures you get the best price possible for your home while you have an extreme advantage.
Want to Take Advantage of Increased Value of Pittsburgh Home Sales?
Century 21 Frontier is dedicated to ensuring that you have all the resources you need to successfully sell your home quickly and at a good price. With resources like our free home value evaluation and much more, we feel it is our duty that you are as informed and prepared as possible. As Pittsburgh area experts, our team of experienced realtors will do everything they can to ensure you have a competitive edge on the market. Contact us today with any questions you may have, or if you wish to list your home with us.